Girls Rock! Sydney Camp Program
What happens at Girls Rock! Sydney Camp?
Ever wanted to rock out in a band, but haven't had the opportunity?
Girls Rock! Sydney is a week-long day camp where you will learn an instrument (guitar, bass, drums, or vocals), join a band, write a song together, and perform at a showcase.
Girls Rock! Sydney is open to all girls, trans, and gender-diverse youth aged 10 - 17 years old. We welcome campers from all backgrounds!
Alongside learning an instrument and practicing with your band, you'll participate in fun workshops, including songwriting, zine-making, how to design a logo for your band and how to screen-print it onto a t-shirt!
During lunch each day, campers will get to watch a local band perform a lunchtime set, followed by a Q&A where these artists will answer any questions you might have about being in a band, writing music, playing gigs, and more. Be sure to check out our blog for lunchtime band interviews!
The next camp is being held on 14-19 January 2019 at the Factory Theatre in Marrickville.
Please stay in touch by liking us on Facebook and following us on Instagram
Unfortunately spaces for Girls Rock! Sydney Camps are strictly limited, and are on a first in, first served basis - so make sure you get your application in early!
Please don't be discouraged if you miss out on camp - we hope to continue Girls Rock! Sydney into the future, both through our camp, and through hosting all-ages gigs across Sydney. Make sure you stay in touch!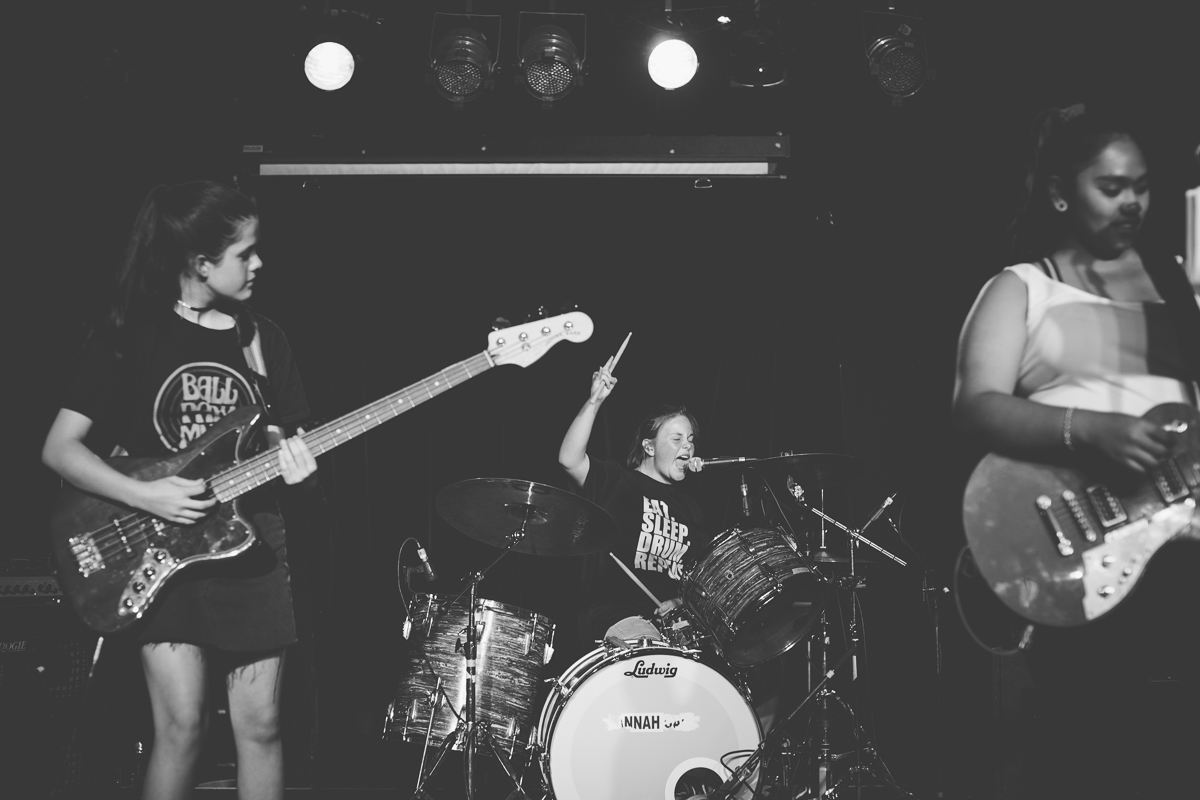 banner imageS by Marnie Vaughn